Wimbledon Recap: Day one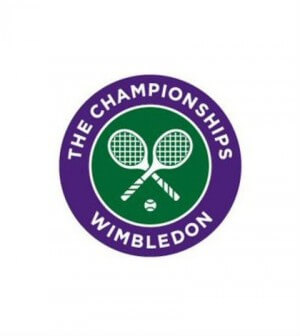 Day one of the most prestigious grand slam at the All England Club kicked off yesterday with defending champion Andy Murray cruising to the straight sets victory over David Goffin. Andy Murray made history at last year's Wimbledon by becoming the first UK native to win the tournament since 1936. Murray, the 3rd seed in this year's tournament, has been struggling all year, having no tournament wins and has been dealing with a number of injuries including requiring surgery on his back. The defending champion was welcomed to centre court with a roaring applause from the home crowd surely looking for something to cheer for after England's World Cup disappointment. The number 1 seeded Novak Djokovic was also in control of his match marching to a straight sets victory. Djokovic is looking to redeem his loss in the final match to Murray in last year's tournament. The rest of day one on the men's side went according to plan with the higher seeds triumphing, with the lone exception of 18th seeded Fernando Verdasco who lost in 4 sets.
On the women's side, 2nd seeded Li Na struggled in her first set but finished strong to win her opening match against Paula Kania. Canadian Aleksandra Wozniak fell in straight sets against 10th seeded Dominika Cibulkova. Wozniak has been trying to return to her previous form after a few years of injuries that have held her back. One of the more interesting matches of day one saw Venus Williams stretched to 3 sets against Maria-Teresa Torro-Flor before pulling out the victory. Williams has been battling Sjorgen syndrome, an incurable condition that causes muscle soreness that has contributed to the former world number 1's decline in recent years. Williams says she is in the best shape of her life and with her victory yesterday set the record for the most wins on a grass court. Another former world number 1, Victoria Azarenka also looked strong on her way to the straight sets victory and looks to regain her spot on top of women's tennis.
Canadian Milos Raonic (8th seed) will play Tuesday against Matthew Ebden and looks to build on his continuous improvement and raising world ranking. Fellow Canadian Eugenie Bouchard also plays Tuesday against Daniela Hantuchova and is looking to build off her strong showings at both the French and Australian Opens, making the semi-finals in both. These young stars are putting Canadian tennis on the map to a degree is has not seen before.
Roger Federer (4th seed) is going for his record 18th grand slam where he has won 7 times before and will start his tournament Tuesday. If he wants to cement his legacy with an 8th Wimbledon championship he will have to defeat his rival Rafael Nadal who will be looking to show that his struggles on grass are a thing of the past. Nadal however, has struggled recently on grass losing his first round match in his tune-up tournament on grass and struggling at past Wimbledons.
By: Joshua Murray