The Weekly Warm Up- June 8th – 15th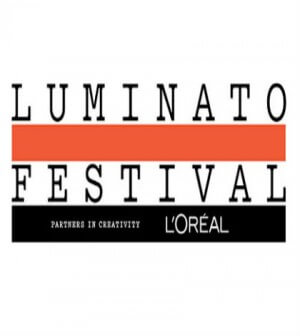 Luminato Festival 2014 – All Week
"Luminato is a time, a place and a set of experiences where each of us can reconnect with the creative in ourselves. The dream of Luminato, a dream we can all dedicate ourselves to this week, is that each of us can discover and share our innate creativity. And in doing so, connect with one another as a community in the most powerful way we know."
– David Pecaut (June 2009)
Luminato is Toronto's famed ten-day festival of performance, arts and culture. This year the festival is spicing things up by thematically celebrating sex, and its cousins: love, death, birth and passion, through a number of different media. Performances not to miss include:
Isabella Rossellini's Green Porno - Sunday, June 8th
Green Porno, while a lot less sensational than it sounds, is a critically acclaimed, funny and evocative exploration of animal relationships by famous actress and model Isabella Rossellini. The series started life as a set of short films, but will be brought to the live stage by Rossellini for the festival.
http://luminatofestival.com/festival/2014/Green-Porno
Paradisiacal Rites- June 10th – 14th
Paradisiacal Rites is a non-narrative exploration of American hysteria, nationalistic vanity and utopian fervour that explores elements of ballet, symphony, opera and installation – translating each into a hypnotic and visceral performance. Performances from 7:30 – 10:10pm (with breaks) at the Museum of Contemporary Canadian Art
http://luminatofestival.com/festival/2014/paradisiacal-rites
Jason Collett's Basement Revue at Luminato- All Week
Back by popular demand, again hosted by Jason Collett, Basement Revue unfolds nightly at the festival, with each evening's program remaining a mystery right up until show time. Impromptu appearances and unscripted performances are part and parcel of the experience, and since The Revue serves as the official after-party for all festival artists, there's no telling who you met get to see in a fun, intimate environment. 11-2pm at the Edward Day Gallery
http://luminatofestival.com/festival/2014/basement-revue
Other events to check out in Toronto this week:
Beach BBQ and Brews Festival- June 13th – 15th
Wondering what to do with dad for father's day? Look no further than this annual festival, located in Woodbine Park, where you can enjoy great barbecue, live music, (Canadian favourite Big Sugar on Sunday night!) grilling demonstrations, cook offs, craft vendors and of course – great craft beer from Great Lakes Brewery, Flying Monkey, Beau's and more!
Ossington Farmer's Market- Saturday, June 14th
In case you thought the Ossington strip couldn't get better, this Saturday Boehmer (93 Ossington) is hosting its very own farmer's market. Complete with local Ontario heritage vegetables and high quality meats, the market will also offer coffee, snacks and even alcoholic beverages to satiate its shoppers. 9am-1pm at Boehmer
About Mary Anderson
Mary is a history student, freelance writer and avid culture junkie. Three years ago she moved from the nation's capital and began a love affair with Toronto that has only grown in strength since. In her spare time she can be found trying to complete her bucket list items of trying a Caesar in every bar in the city or crafting the perfect breakfast taco. Follow her on Instagram: @_mollieanderson