A Tale of Love And Loss….Oh And Frankenstein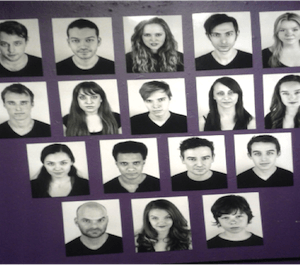 On Thursday April 10th I went to a production at the Annex Theatre on Bathurst Street just before Bloor, by Adrian Yearwood. This play took an interesting and somewhat somber take on the story of Dr. Victor Frankenstein and his monster. I have to admit, I was not sure what I was getting myself into, and to be honest when the play began I felt a slight sense of fear looming over the audience. Or at least I hope the audience felt it and it wasn't just me being afraid or else that would be embarrassing!
I enjoyed this production, and to be honest wanted it to last longer. When I first walked in I was greeted by the sweetest little girl who informed me that not only was the play amazing but that she personally has it memorized and watched every dress rehearsal. I can't even lie; she sold me right from the get co. Can I hire this kid as my PR manager please?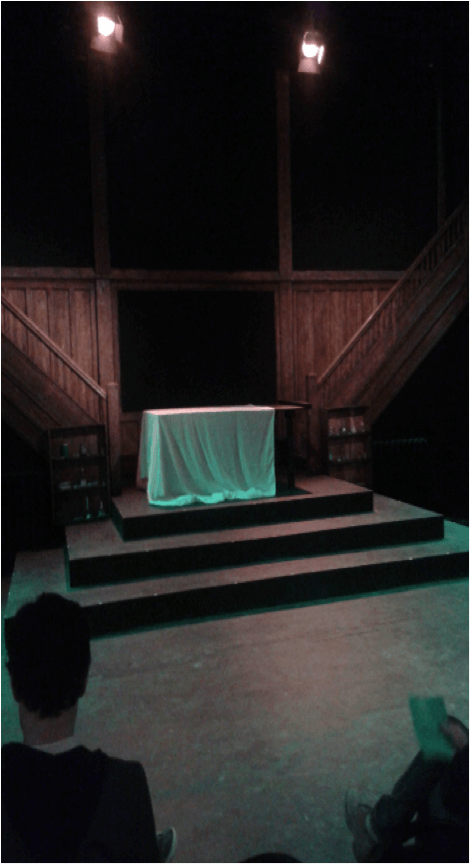 Although this theatre is on the smaller side, it was packed – not bad for opening night! The audience consisted mostly of friends and family that came out to support the work that the plays director, Victoria Fuller, and her wonderful cast created. This play was able to incorporate everything; it included dancing to elaborate key plot elements, neon lights to set the mood, eerie music and sounds effects, humour, as well as an emotional story to establish each character. I found myself constantly changing my mind on who I was routing for as the protagonist in the play. Was it Victor Frankenstein who went down this dark path to bring back his mother from the dead? Was it his monster who only wanted to find love and acceptance in the world, but felt he must kill; this ultimately resulted in him becoming the monster he looks like? Or was it the innocents that were killed all in the search to find love and happiness?
All of these elements made this production special. There were a few "rough around the edges" moments, but I think it made the show charming.
I would highly recommend coming out and showing this production your support. I had a lot of fun with it and enjoyed how complex each character was. I especially loved the talented actress that played the role of Igor. She set the bar very high for me and I found that she brought the performance to another level! I would definitely say to look out for her in the future – who knows where all of these talented actors and actresses can end up?! Let's not forget the talent from the makeup artist, the visual teams, and the lighting crew. Together they all added to the experience that Echo Productions put on.

About Jasmine Shanelle Roberts
Jasmine Roberts is a media student with an honours degree in Communications who lives in Toronto and is obsessed with pop culture, the media and all things entertainment. She completely believes she is married to Perez Hilton and spends the majority of her attention on writing about music, film, entertainment and life in Toronto. She loves to cook and cannot get enough of drama TV. Follow her @Jshanelle335