Stag and Does: The Greatest Con?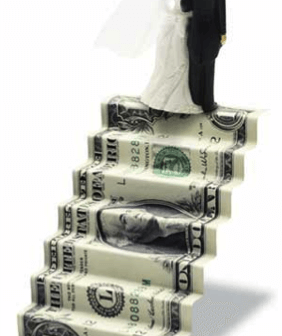 Stag and does might just be the largest scam, with the greatest reputation, to ever run through the wedding industry. On the surface they seem like a fun chance to mingle with the bride and groom before the big day, however, beneath their illusions of fun drinking games and raffles, they're a blatant money grab. They serve as an opportunity to fundraise for an event you were, or possibly weren't, already invited to. Should you be asked as a guest to help fund the event?
It's a difficult subject to broach when your heart wants to help your loved ones celebrate their big day, but should your wallet be expected to help foot the bill? Even a generous spirit has a limit… and so does a bank account.
While many can see that stag and does are tasteless, many people avoid speaking out against them for fear of criticism. Somehow people have been convinced that not wanting to spend money at a stag and doe makes them cheap. Does it make you a bad person if you don't want to finance a couple's nuptials?
The answer to that question, a resounding 'No. It doesn't'. Perhaps the couple should be asking, "Is it fair to ask our friends and family to bankroll our big day?". Wedding budgets shouldn't be constructed with a stag and doe slush fund in mind.
The highest level of tacky comes to us via Facebook. There is nothing quite like receiving a Facebook invite to a stag and doe, when you weren't invited to the wedding itself! That 'send to all' button should be used with caution at all times.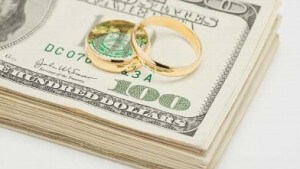 A wedding should be a celebration that doesn't land a couple in the poor house. Set a realistic budget and stick to it. Your day will be beautiful because the people who love you are there. Don't ostracize your friends and family by looking for a quick fix hand out to fund party elements beyond your financial reach.

About Jessica Strickland
I'm a lady whose ordinary, needs that 'extra'. With a background in corporate communications, I love the thrill of connecting with audiences and engaging with their interests. I'm fairly certain in a past life I was a mermaid…ok, I'm totally certain. One day I'll be living ocean side again. I love animals, and my golden retriever puppy Briar, is my pride and joy. @pr_in_heels http://jessandbriarblog.wordpress.com