The Solo Duet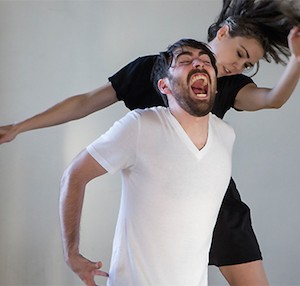 I had the opportunity to see an unpredictable and captivating show that transformed dance into a story. It formed emotions and discovery that could not be ignored or forgotten. The solo duet debuted at The Theatre Centre located at 1115 Queen Street West at 8pm on Tuesday the 6th.
The greatest thing about dance is that people can interpret it in so many different ways. Even after the show, people were gathered around discussing what they watched and what they believed it all meant. Today I am going to discuss my take on this show, and why I encourage you to see as many as you can over the weekend! As there are some scheduled!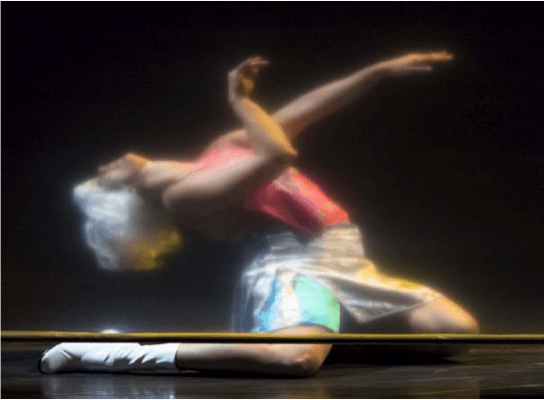 The performance broke up into two separate pieces, the first was an intense solo performed by Linnea Wong and choreographed by the talented Yvonne Ng. Throughout the piece, the audience watched as she broke down the boundaries that society throws onto us by transforming herself into different representations of race. At first it seemed as though she channeled a woman from India, before representing someone from China, and then a Native American; thus transforming herself into someone as fluid as the water.
My favourite part was how each character she played had to break out of certain traditions and restrictions that were held over her. For example, one had to rip of jacket, while the other had to dance behind a seemingly glass wall.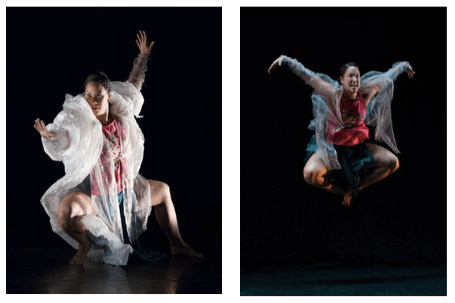 Mairead Filgate and Luke Garwood performed the second piece of the evening, and it was my favourite one of the night. Although Linnea Wong was exceptional in her performance, there was something so captivating about this one that forced me to never take my eyes off of them. Throughout the entire dance the two were trying to tell each other something, a memory that was so terrible and powerful that even the mere touch of each other was too painful to bear.
Just like with the other conversations after the show, everyone discussed the meaning behind the performance. Was she trying to remind him of their love? Her death? Or merely asking him to accept that no matter how hard you try, people can never change? These questions are what made this dance so interesting, and what made the audience unable to turn away.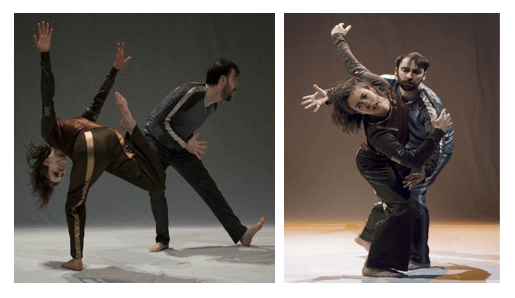 I enjoyed my time watching yet another fantastic piece presented by the Tiger Princess Dance Project. I believe that it's shows like these that keep our wonderful city that never sleeps alive and fresh. Hopefully you'll get to see one of these shows, either this weekend or another; and as always, I'll see you there!
Be sure to check out Tiger Princess Dance Projects Facebook and Twitter page for upcoming shows.

About Jasmine Shanelle Roberts
Jasmine Roberts is a media student with an honours degree in Communications who lives in Toronto and is obsessed with pop culture, the media and all things entertainment. She completely believes she is married to Perez Hilton and spends the majority of her attention on writing about music, film, entertainment and life in Toronto. She loves to cook and cannot get enough of drama TV. Follow her @Jshanelle335