Remember These: Tommy Girl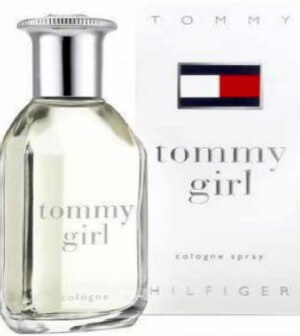 At some point in the late 90s I was allowed to start wearing perfume. And I mean real glass-bottle perfume, not the Bath & Body Works glitter mist I was forced to wear because I couldn't have the perfume I needed. Enter Tommy Girl, the fragrance of so many girls' tween and teen years. It was fresh, floral, and fresh again. Tommy Girl smelled like teen spirit— at least my teen spirit (I know there was a whole other portion of the 90s that smelled like flannel and Eddie Vedder).
Tommy Hilfiger launched Tommy Girl in 1996 as an "anytime" scent*. It quickly became one of Tommy Hilfiger's most memorable fragrances. The advertisements for Tommy Girl preached a carefree American lifestyle, full of cute blonde polo-playing boys. You could be the girl-next-door—you could be Rachel Green—with just a spritz of that perfume.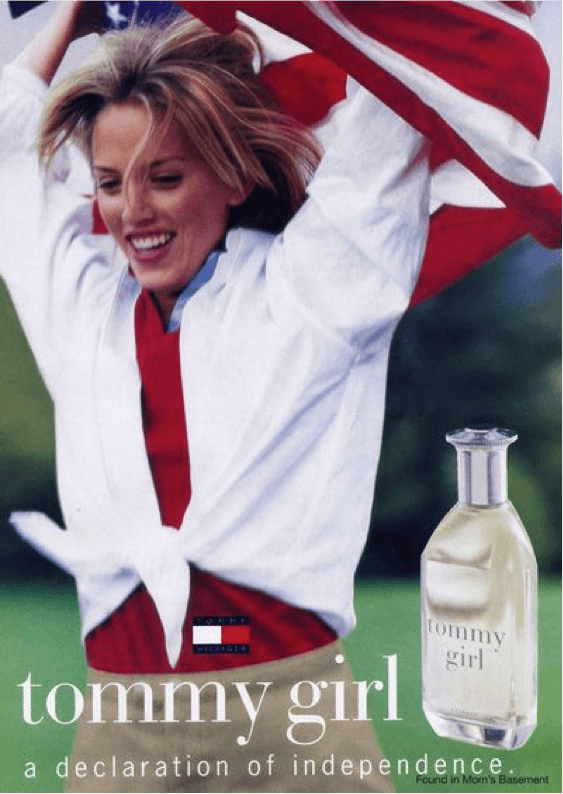 I remember in my more mature years (when I was a senior in high school), I wore True Star, which was pretty much Tommy Girl but cooler. Beyonce was in all the ads. I guess in an effort to revive some of its cult status with their former tween audience (who had, like me, moved on to more mature scents), Tommy Girl was re-launched in 2011 at Macy's along with the Tommy Girl clothing line*. And although, it may feel like Tommy Girl reached its peak back in the 90s, I swear it's still everywhere – from hiding in the beauty section of Target to beckoning at the front counter of a convenience store in mini-me form.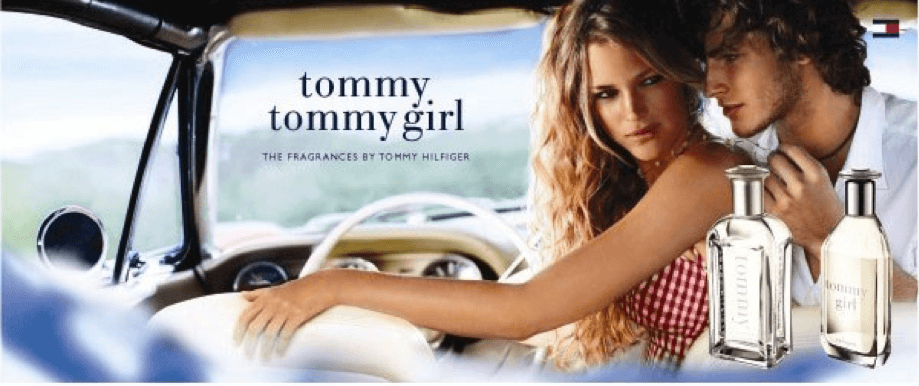 If all this talk about Tommy Girl has you feeling nostalgic for Friends reruns and a Snapple, let me remind you that there is a glitter mist version of Tommy Girl as well as the original that you can buy on Amazon.ca here. And, looking back, Tommy Girl isn't the worst perfume I could have worn back in my tween years. It was iconic. I wonder if my bottle is still hiding in some packed up box at my parents' house. Did you ever jump on the Tommy Girl band-wagon? What are some of your favorite throwback perfumes? @TOCityGossip @lkewolves
(Image Credit * http://www.fragrantica.com/perfume/Tommy-Hilfiger/Tommy-Girl-3016.html
Image Credit * http://racked.com/archives/2011/06/01/tommy-hilfiger-launching-tween-prep-line-called-tommy-girl.php)
About Moira O'Connell
Moira is a writer & makeup-lover based in Toronto. She has a background in archiving, coffee slinging & relocating (also signing Iggy Pop a little too loud). She's pretty sure she was born in the wrong decade, maybe even century. Swears by: red lipstick, bell bottoms & selkies. You can check out her lifestyle blog at http://lkewolves.blogspot.ca or follow her on Twitter @lkwolves