Remember These: Lip Smackers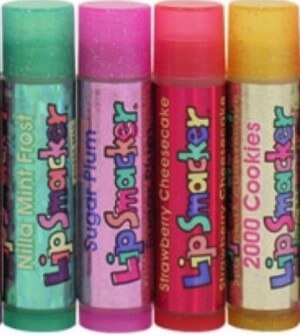 Pretend it's the 90s. You have your Lisa Frank notebooks, you're wearing pink jelly shoes (which you bought with your hard earned allowance) and you're listening to the Romeo + Juliet Soundtrack. What's in your beauty bag (i.e. your mini-backpack)? I'm going to guess Lip Smackers, in at least three different flavors. The most coveted lip balm of the decade. My personal favorite was Watermelon. Wait, I lied. It was Dr. Pepper.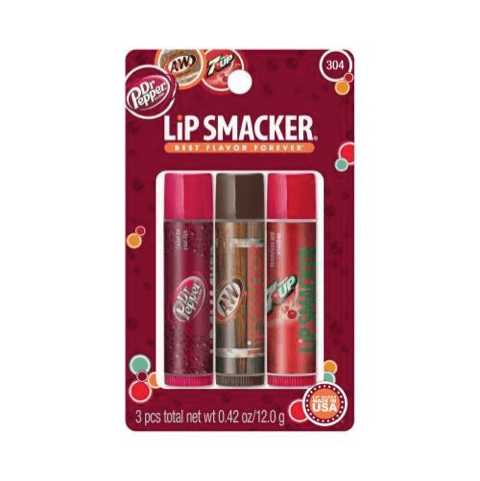 Lip Smackers came in a rainbow of flavors from Strawberry to 2000 Cookies. They smelled amazing and tasted, as I remember, not so amazing. Despite the taste, they were all the rage. Bonne Bell made a plethora of amazingly fun and girly lip products back then but I think Lip Smackers took the cake.
Where are they now? Bonne Bell is still around but Lip Smacker has actually become its own company. They still make Lip Smacker lip balms in all your favorite flavors and even sell "The Original Line-Up." The website has a super-neat timeline showing the history of the product, which launched in 1973. I recommended checking it out. For those you wondering— you can buy an original Bonne Bell Lip Smacker trio pack of Dr. Pepper, 7Up and A&W for $10.00 on eBay.

(Image Credit*: http://www.lipsmacker.com)
It seems this little fad didn't die out or disappear. Jelly shoes may fall apart but Lip Smackers are forever. Do you remember Lip Smackers? Let us know your favorite flavor! @TOCityGossip @lkewolves
About Moira O'Connell
Moira is a writer & makeup-lover based in Toronto. She has a background in archiving, coffee slinging & relocating (also signing Iggy Pop a little too loud). She's pretty sure she was born in the wrong decade, maybe even century. Swears by: red lipstick, bell bottoms & selkies. You can check out her lifestyle blog at http://lkewolves.blogspot.ca or follow her on Twitter @lkwolves