All You Need Is Love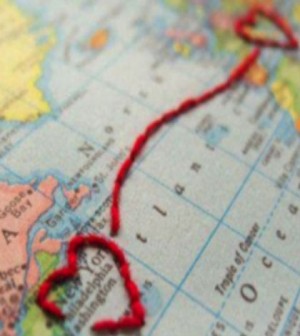 There is no shortage of stereotypes directed at my generation, and we're fully aware most aren't very flattering. Call us Generation Y, Yuppies, whatever you want, we've heard it all. "They're too entitled," "They're lazy," "They lack direction" "They're disillusioned and ungrateful." The list could go on and on, and maybe in some ways, those things are true. However, I can promise you we aren't all bad. In fact there is one area in particular we have excelled in, above all previous generations, and that is love. Yup, L.O.V.E.
I swell with pride when I think of my generation's ability to embrace people for who they are and celebrate their differences. We see love for what it really is, beauty that should be shared, not divided. Where you're from should be a source of pride and accepting one another's backgrounds is something today's couples have excelled in.
Nowhere is this more prevalent than right here in Toronto. This city is at the heart of the social movement embracing interfaith, interracial and intercultural unions. Since 2010, Toronto has been the mixed-marriage capitol of Canada.
According to the latest Statistics Canada data, nearly twice as many Toronto couples are in mixed marriages, legal and common law, as the rest of Canadians, 7.1 per cent versus 3.9 per cent.[1]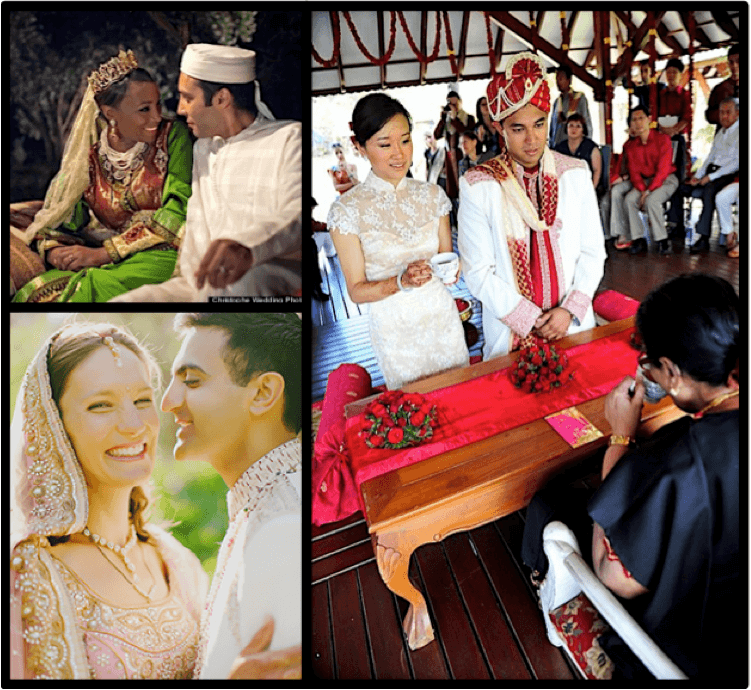 Today you can find 'fusion weddings' taking place all over North America and they are a wonderful chance to take the beauty from two faiths/cultures/traditions and bring them together. Worldwide one out of seven weddings are now fusion weddings.
There are so many creative ways in which mixed couples have combined their wedding traditions to produce a completely unique experience. Incorporating elements of traditional clothing into the wedding parties attire, creating beautiful and unique wedding cakes, and even having more than one officiant are all ways in which weddings can become a great starting place to enjoy a mixed union.
Family pressure is often the most difficult element of planning a fusion wedding. Keep in mind that, while it is important to be respectful to family wishes, ultimately it is your day and your celebration.
To anyone planning a fusion wedding we say congratulations on your impending nuptials. We hope you're able to embrace where you come from and can look forward to where you're going.
[1] Jan Wong, "All Mixed Up: Toronto is the mixed-marriage capital of Canada" – Toronto Life, 2010

About Jessica Strickland
I'm a lady whose ordinary, needs that 'extra'. With a background in corporate communications, I love the thrill of connecting with audiences and engaging with their interests. I'm fairly certain in a past life I was a mermaid…ok, I'm totally certain. One day I'll be living ocean side again. I love animals, and my golden retriever puppy Briar, is my pride and joy. @pr_in_heels http://jessandbriarblog.wordpress.com