#MyWorldPride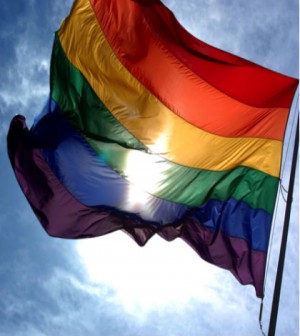 Toronto is the home to many events throughout the year, but the biggest and arguably most fun, are in the summer. We have hits like the Jazz Festival and Caribana, but one of our biggest events is going to explode this summer. Any idea on what I'm talking about? Have you run out of guesses? Let me help you out, it's Gay Pride! And not only do we celebrate this event every year, but this year its WorldPride!
That's right guys, the streets will be filled with music, costumes, laughter and of course, the ever important rainbow! Gay Pride isn't just a time for the gay community to come out, but it is an amazing event for people of all shapes and sizes to show their support and join the party. Why not celebrate something that glorifies acceptance and equality for all? And did I mention the massive parties in the streets? Because if I didn't….they have massive parties in the streets. They've got DJs such as Quentin Harris and Sydney Blue performing in venues like the ROM! Image that place turned into a club, because to me that sounds awesome!
Now there are a few things to keep in mind when preparing to go to something like this. So listen up guys because the count down has begun, WorldPride is only a few moments away! First things first, be prepared for any of everything. You definitely want to keep an open mind and attitude. My advice? Just go with it! That's what sharing the love is all about, remember guys, we only like positive vibes here!

Second, feel free to donate in order to keep Pride alive and in the city for years to come. Donations can be as simple as buying a Pride button or sticker; simple enough, so why not help out? We all know you've got loonies or toonies bouncing around somewhere in that big bag.
Now I'm sure by this point some you are wondering where do I go for this event? Not to worry guys, I've got you covered. The opening ceremony for WorldPride is going to be held at Nathan Philips Square on June 20th and they've got a pretty cool lineup of stars. For example, opening performances include the lovely Tegan and Sara. Events will take over areas such as Church Street to promote live music, dancing, charity events and other great ways to connect with the LGBTQ community. Similarly there will be action on Queen Street West where the bars and clubs will be open and the liquor will be flowing. Places such as The Beaver or Bovine Sex Club are apparently the joints to hit! However, if you're feeling like moving away from the drinking and more into the family fun, don't panic, they've got clean, sober and fun family events happening as well! Let's not forget IGM Human Rights presentation as well as the famous WorldPride Parade!
It seems as though the entire city has caught onto this buzz, the LGBTQ community has influenced Broadway with its production at the Sony Center for Performing Arts If I Loved You: Gentlemen Prefer Broadway. Similar celebrations are seen with film festivals, art galleries, and even exhibits at Ryerson Universities Image Center.

What ever you decide I wouldn't miss this event! It's going to be one of the biggest waves this summer with people from all over the world to celebrate as one. We've even got Carly Rae Jensen to call me maybe during the celebration! Cheesy I know, but I just couldn't resist the play on words! Hopefully this prepares you for what to expect, all you need is your smile along with your energy and I guarantee you'll remember this forever as the highlight of your summer. Because this isn't just Gay Pride or even WorldPride, it's Your World Pride.

About Jasmine Shanelle Roberts
Jasmine Roberts is a media student with an honours degree in Communications who lives in Toronto and is obsessed with pop culture, the media and all things entertainment. She completely believes she is married to Perez Hilton and spends the majority of her attention on writing about music, film, entertainment and life in Toronto. She loves to cook and cannot get enough of drama TV. Follow her @Jshanelle335