Lip Colours You Need To Wear This Summer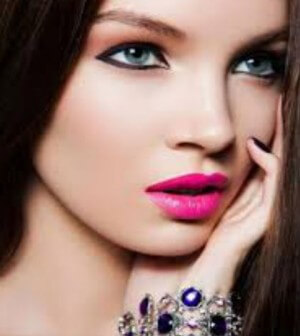 Alright girls! Let's put away those jewel-toned lipsticks and bring out the pretty brights. The sun is shining and the Goth look doesn't exactly put you in the spirit of summer. I'm about to take you through a journey of brightly coloured lipsticks to keep people from asking who ate your bowl of sunshine.
It's almost summer time and you're going to want to keep those lips looking nice and bright!
Here are the top 5 summer lip colours to indulge in this season:
Swap out your red for Yves Saint Laurent's Extreme Coral. Why? Because it's bright, bold and has a slight hint of orange that screams red hot. It reminds me of a pretty fire. So slide this colour on your lips you sexy thing, and take on those summer nights.
Oh, hi Bubblegum Pink lips! Who doesn't want to kiss lips wearing a colour named after bubblegum? Bright pinks are perfect in the summer and compliment everyone. Perfect for atio parties and BBQ's when you want to go for a fun look. Try Bite Beauty in Bumblegum Pink.
Nudes are still in. But they've come a long way since the foundation-coloured lip colours you are used to. This summer the trend is hints of pinks and mauve for a nude look. I love Vasanti's Tunisia soft finish matte lipstick. Keep your nudes are trend and give it a twist with this colour.
If you're not kufeeling the caked-on lipstick but still want to fit in with a fancy lip colour, no problem! Revlon's amazing crayon-like lipsticks go on light and pretty and have a girly finish. Sweetheart is the perfect pink for summer if you want something fresh.
Since it's the season of love you should probably give your lips a little extra cushion…but without the sticky feeling of lip plumping gloss. It's hot out and the last thing you want to do is apply a layer of thick sticky gloss. Too Faced's Lip Injection Colour Bomb in Deep Salmon Pink is perfect as a tinted plumping gloss or layered over your lipstick for a little extra umph.
Pinks and nudes work best in the summer. They look flirty, and can be lightened and intensified easily for day and night looks. If you want to go for a red, try switching to a coral to make it more summer-y. Summer is a great time to indulge in your inner girly-ness. Embrace it and have fun!
About Caitlin Melvin
Caitlin is a fashionista and beauty lover who enjoys keeping up with the latest trends and products. She is passionate about social media and marketing and enjoys blogging in her spare time. On the weekends you will find her socializing with friends, dressed up and ready for a night on the town! Visit Caitlins' site http://www.socialbutterflyblog.com and follow her on twitter @CaitlinAM