Laughing and dining at Live and Breathe
Located in little Italy on College St. at 651 College LAB is a boutique restaurant with intimate seating for 28 that serves up classic Italian dishes with a twist. Originally a vegan/vegetarian focused restaurant the menu has now expanded to include some personal favourites of mine including marinated Sardines, and pasta Bolognese with just a hint of maple.
The concept of the restaurant however above the food and drinks is something that really appeals to me and that is the idea of sharing. Dishes, and various menu items like in house olives ($4) and warm vinaigrette frisee salad served with 6 hour cooked egg yolks that take on the consistency of butter, and eggplant caviar served with medjool dates and crostini are perfect for sharing over wine or cocktails with friends.
A few signature dishes that we had the opportunity to sample and I urge all of you include the following:
Tartare served with crostini
Marinated Sardines served with Jerusalem artichokes
Carrot risotto that is completely vegetarian and begins with a vegetable broth and at the half cooked point freshly juiced carrots are added in. The colour, and smell alone is nothing short of miraculous. This was a favourite to all of us. Simple, light, and delicious.
Ravioli (portion of three homemade ravioli) and stuffed with veal shoulder, mushroom, French Onion, and an infusion of added flavour courtesy white truffle oil, and a veal jus.
Of course when people hear of another Italian restaurant they assume the typical gnocchi, veal, bread, and oil however what is so fascinating about LAB is there various cooking methods that are new approaches to classic cooking that had me of all people devouring mushrooms. Using what is referred to as Unilateral cooking items such as trout are cooked on one side with hot oil smoothed on top for optimal crispiness, yet a tender inside. Molecular cucina (a very unique way of cooking that can take upto 6 hours to cook an egg) means that melt in your mouth meat is basically an expectation of diners.
Also how is this for confidence; the restaurant works on a par system meaning that starting early in the morning food is made in anticipation, and assumption of how many people will be dining that evening.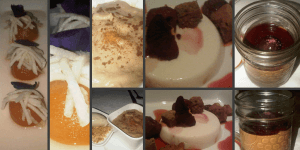 Soon to launch will be there wrap around outdoor patio with seating for 30 and done up with communal tables (think family dinners, with lots to talk about) will act as a hot spot to enjoy some Greek, yes I said Greek champagne (a super tasty apperatif may I add) alongside head chef Howard Dubrovskys signature desserts. Did I mention that pastry was his main focus while attending the culinary institute of San Francisco?
*** A special thank you goes to Howard Dubrovsky of LAB and Peter Morentzos of the Morentzos group that made this tasting a possibility and experience that we could pass onto all of you.
Toronto Tip- prices range from $4-$38 and wines start at around $30 a bottle.
Book your reservation today by calling 416-551-5025