Clean your makeup brushes NOW!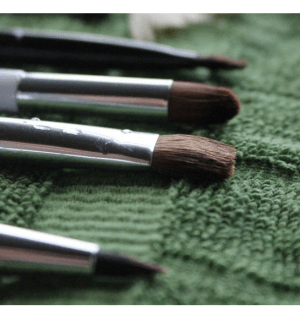 Most of us take pains to keep up a good cleansing routine for our face. We use daily cleansers, serums, moisturizers and exfoliators to keep our skin fresh and clear, but we still get breakouts. Managing our breakouts can take time. You need to get to know your skin and find out what makes it tick. I've learned that my face is more susceptible to hormonal break-outs, stress, or being in a new environment away from home for days at a time. Everyone's skin is different. But one of our biggest skin problems that all make-up wearing females experience is actually from our make-up brushes.
We may not think of it often, but we should be cleaning our make-up brushes once a week, at least. If you are not doing this, you may as well not wash your face.
Seriously.
To give you an idea of how problematic our make-up brushes are, think of this: Your skin produces oil and you take make-up brushes and swipe them across your face and eyes every day, which means that the bristles on your brush are collecting the oil from your face and absorbing it. You also apply pressed powders and foundation with those brushes which is even more prone to collecting bacteria and oil. Think of the build-up of this in just one day. For a more visual perspective – take your bronzer or power brush and split the hairs apart and you may see clumps of powder and oil sitting inside. GROSS. That's when you know you haven't cleansed your brushes in a really long time.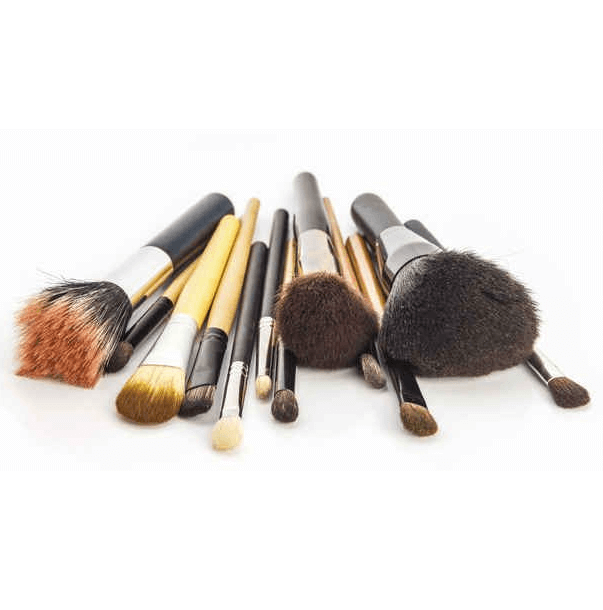 The build-up on your bristles is then smeared across your face which clogs your pores, and causes break-outs and black heads. The simple solution is to dedicate time each week to clean your brushes. Pick a night where you are not going anywhere, and keep in mind they may be a little damp the next day. If I have an early morning after cleaning my make-up brushes and they are a bit damp I'll put them under my hairdryer for a little bit on the cool setting. I've never had any issues with this before.
A lot of make-up brands will market cleaners for your brushes – while I'm sure they work great, they're also over-priced. I've used gentle anti-bacterial soap and also baby shampoo to cleanse my brushes. I find that both of these work fine on my expensive and inexpensive brushes. I do have a few sable hair brushes and I resort to baby shampoo for them. Run warm water and put a bit of soap or shampoo in the palm of your hand and swirl your brushes in the solution and then rinse. Do this a few times until the water runs clear when you rinse them. Lay them to dry overnight, and that's it!
Once you are in a regular routine of cleansing your brushes you will find that any 'in-between break-outs' will be less frequent…or you may not break out at all. Using clean brushes will improve the state of your skin and it will feel cleaner.
About Caitlin Melvin
Caitlin is a fashionista and beauty lover who enjoys keeping up with the latest trends and products. She is passionate about social media and marketing and enjoys blogging in her spare time. On the weekends you will find her socializing with friends, dressed up and ready for a night on the town! Visit Caitlins' site http://www.socialbutterflyblog.com and follow her on twitter @CaitlinAM