Boating Beauty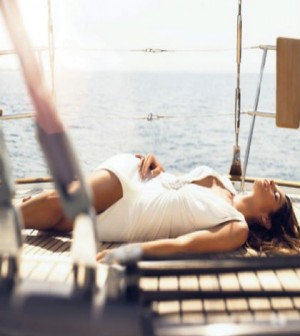 When it's time to take to the seas there are a few beauty tricks you'll want to keep in mind. What you wear at the beach can also be what you wear to the boat— take a look at our Beauty and The Beach article for some more in-depth product recommendations for hot weather. I like to keep my makeup super simple if I'm on the water because I want my skin to breathe! If you're going to be in the sun all day you want to make sure your skin is your number one priority. Here are a few must-haves and must-dos for a day spent on a boat.
Let's start with hair. When the wind is whipping at your face and messing up your perfect beach waves, you might want to think about a braid. A fishtail braid is my favorite for lazy lake days. Simple, cute, and it'll make your hair wavy for later! If you don't want to bother with hair in your face at all, try a headband or chic hat. They are cute and perfect to keep your hair out of the wind and to protect that pretty face.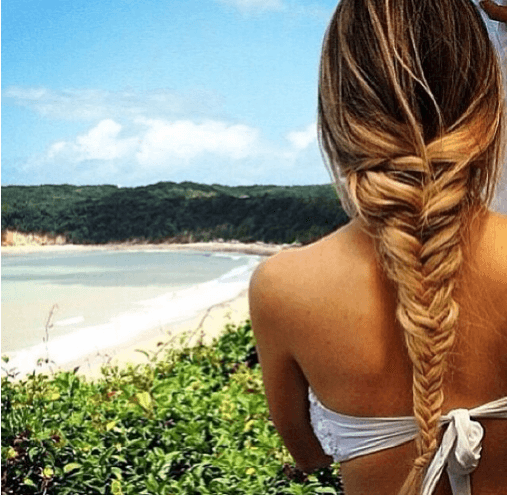 To keep your skin looking fresh and glowing you want sunscreen and water. Make sure to drink lots of water. Evian Facial Water Sprays are awesome to keep at your side for a fresher. I feel like I've talked sunscreen to death, but its crucial. Zalan makes cool colourful Zinc Sticks. You can use them as body paint! Pick them up at Urban Outfitters before you leave for a boating weekend.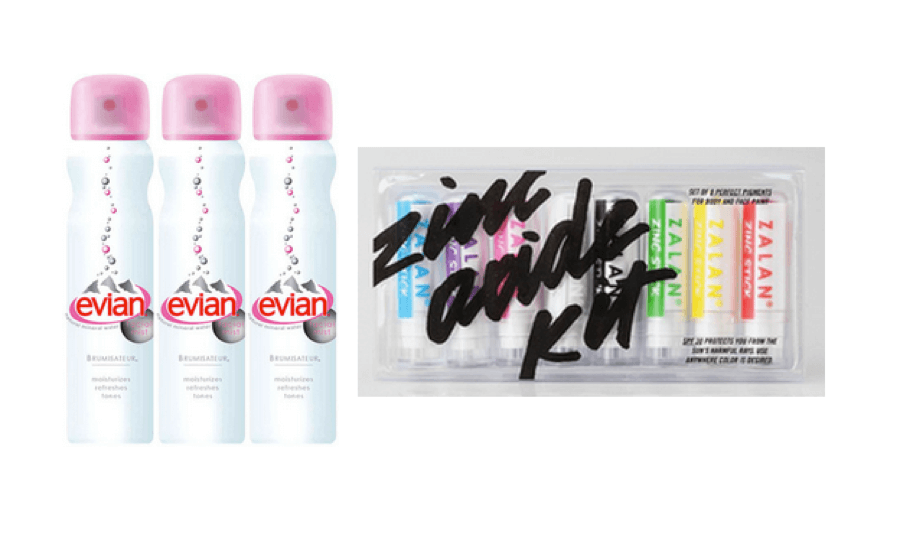 Waterproof mascara and a little liquid bronzer are the only makeup essentials I use boating. Mascara for a little glam and bronzer for a little glow. (Urban Decay Cannonball and Benefit Sunbeam)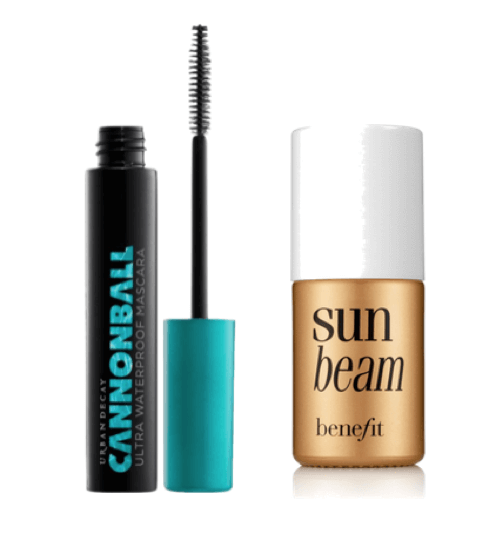 Don't forget a great pair of shades— find a pair that looks good and great UV protection!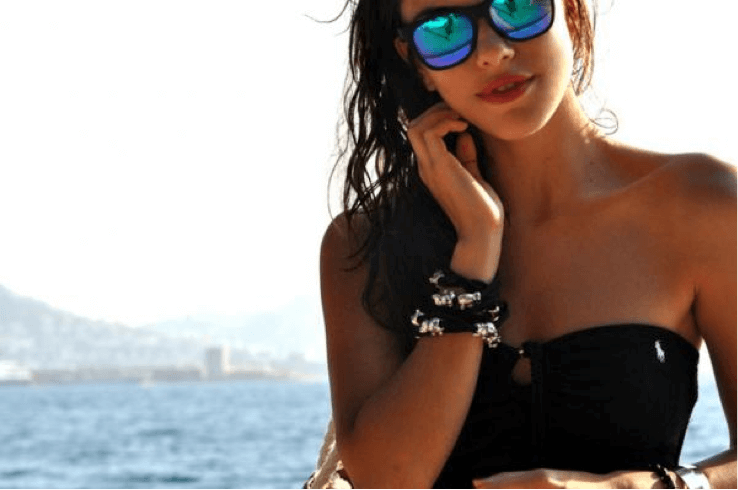 About Moira O'Connell
Moira is a writer & makeup-lover based in Toronto. She has a background in archiving, coffee slinging & relocating (also signing Iggy Pop a little too loud). She's pretty sure she was born in the wrong decade, maybe even century. Swears by: red lipstick, bell bottoms & selkies. You can check out her lifestyle blog at http://lkewolves.blogspot.ca or follow her on Twitter @lkwolves