Bare English & Co. Organic Lip Balm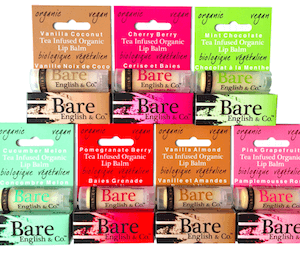 If there's one thing I'm obsessed with, it's lip product (but we all know I'm obsessed with way more than one thing…). Unfortunately for me, my lips get very dry when I use any lip product that contains any ingredient that is even remotely harsh. Enter: Bare English & Co. Organic Lip Balm!
Instead of the usual stick of chemical goo that we all use for lip balm/gloss/what have you, Bare English is tea infused organic vegan lip balm. Each ingredient is fully organic, extracted from plants we've actually heard of. For extra peace of mind, their website lists and explains what each ingredient is, and where it comes from. If you want pure, animal-free, organic products, I don't think you can find anything better than Bare English in that department! Their balm comes in 7 amazing flavours, my absolute favourites being Mint Chocolate and Cucumber Melon.
For my fellow beauty enthusiasts, this balm is a perfect primer for any harshly pigmented lip colour (which is basically anything darker than pink). After washing your face and applying moisturizer, slap on some of this balm before applying the rest of your makeup. This will give the balm time to set, and your lips time to absorb all that wonderful moisture. Love this stuff!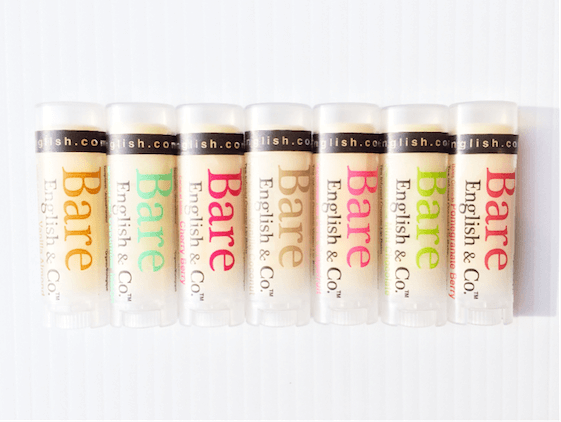 Tea Infused. Organic. Vegan. Fair Trade. GMO Free. Gluten Free.
Toronto, New York, London
"Follow" @BareEnglish and "Like" on Facebook here.
About Alex Payne
Alex Payne is a fashion student living in Toronto, and a complete pop culture junkie. She's an avid blogger, writing about beauty, fashion, dating, music and film. She's obsessed with cupcakes, Kate Spade and The Simpsons. Oh, and vodka.