Trend Alert! Bermuda Shorts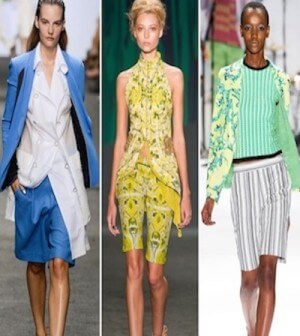 As hemlines of top are rising (crop tops; huge summer trend) hemlines of shorts are actually lowering, as we make room in our wardrobes for the return of the Bermuda short! I for one have always loved this trend, and am so happy these long shorts are back in style. Not as long as culottes, though, these summer bottoms are extremely versatile, with styles ranging from casually lying around the house, to officewear, to a night out on the town.
It's always best to balance out your hemlines, so if you're going to go longer on the bottom, I'd compensate with a shorter top; not necessarily cropped, but definitely not longer than your waist. You can also tuck in a crisp blouse for a more put-together look. Here are some of our faves this season!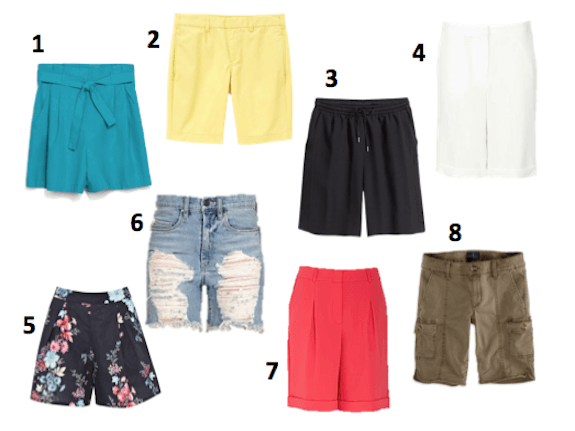 Zara
Joe Fresh
H&M
Topshop
French Connection
Blank NYC
Forever 21
American Eagle Outfitters
Out of these favourites, I've chosen two to further show you how to style the shorts in a versatile way. I chose the yellow ones because they are in the middle of the dressy spectrum; you can pair them with a blazer and sleeveless blouse for the office or business casual event, a tank for a hot day touring a flea market, or a sweater for a casual day downtown.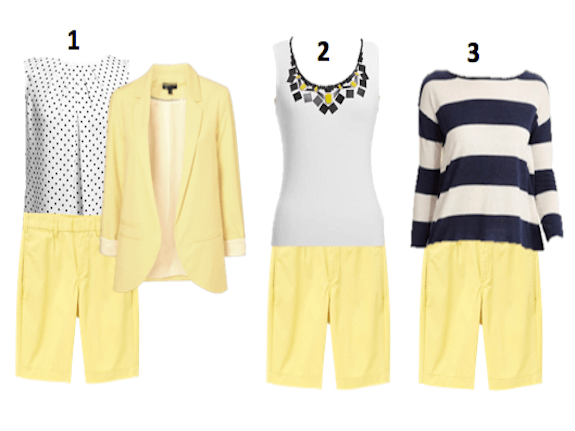 1. Tank: Ruby RD
2. Blouse: Jones New York Collection
Blazer: Topshop
3. Sweater: Joie
My other favourite pair are the navy floral shorts. This summer navy is the new black, so get out of the habit of pairing everything with black! I love the sleeveless chambray top with the shorts; it's cropped and it also lightens up the navy. The stripped, ¾ sleeve top makes the shorts a bit more casual, like for an afternoon movie (mixing prints is so in). The third blouse is great for going to a patio in midtown on a summer afternoon!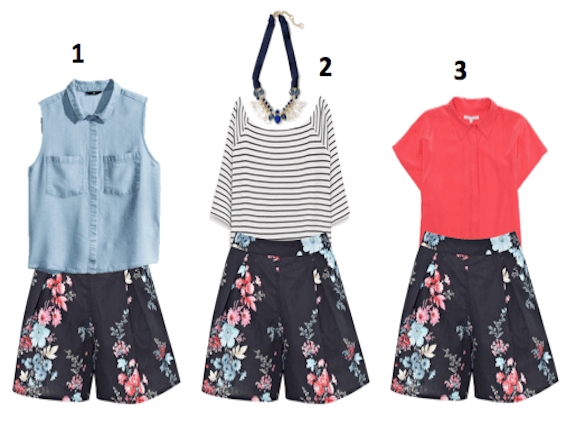 1. Top: H&M
2. Top: Zara
Necklace: Banana Republic
3. Blouse: Rebecca Minkoff
Tell us how you wear your Bermuda shorts! @TOCityGossip

About Robyn Emer
I have a degree in Business and Entrepreneurship, but my true passion is fashion and so I am currently earning a certificate in Fashion Styling. Carrie Bradshaw is my spirit animal. I love shopping, writing and blogging about fashion, and anything sci-fi.