The Weekend Warm-Up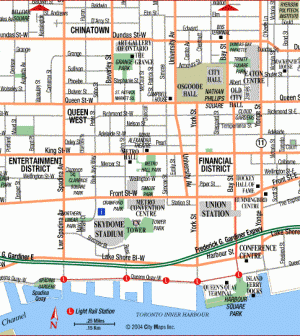 Hey there everyone! Here are a few events happing in Toronto for the week of January 17-24:
The Total Wedding show – January 17-19 
Planning that one of a kind wedding? Don't forget to attend the city's biggest bridal show to plan your special day! Sample, compare prices, and view the hottest trends with over 350 of the best wedding retailers and service providers in southern Ontario. All without having to schedule a single appointment! For more information see  their website here.
Flight Centre Travel Expo – January 18
Everyone needs a vacation, but arranging one can be a hassle, and looking for one in your budget? That's a whole other ballgame. If you're looking for that perfect vacation, check out the Flight Centre Travel Expo for great deals, prizes, expert advice, and the ability to book your trip the day of! Check out the website for more details.
Monster Jam Tour – January 18-19
Maple Leaf Monster Jam stars the biggest performers on four wheels – literally. The infamous monster Jam trucks! For one weekend only, these twelve-feet-tall, ten-thousand-pound machines will be racing and ripping up a custom-designed track full of obstacles to soar over or smash through. To buy tickets go to here.

2014 Toronto International Boat Show – Last day is January 19
The show that's all about boats! What's more to say? Well, except that the show features the world's largest indoor lake, special appearances, and activities! Click here for more information.

The Leslieville Flea – January 19 
Join the Leslieville Flea at Toronto's historic Distillery District, a one of a kind flea market selling unique and one of a kind vintage, salvage, antiques, upcycled furniture, handcrafted items and more. Admission is free!  Click here for more info.
Steam Whistle Unsigned – January 24
Steam Whistle is host Unsigned #28, celebrating Canadian indie music featuring bands Bravestation, Ark Analog, and Doom Squad. Admission is only $5 at the door with all proceeds from ticket sales going back to the community through the Artists Health Alliance. See more here.