Mankind Grooming
I've always considered myself a bit of a man's man. Sure, I take care of myself and probably lean a bit more to the metrosexual side than others (to use a bit of a dated term). But there are certain lines I think every self-respecting male shouldn't cross – laser hair removal, eyebrow waxing, botox….just be a man! My masculinity was recently put to the test when I received a gift from a friend for a facial. A facial?? Really!?!? Guys think of one thing when they hear the word facial so hence the skepticism. What exactly was a facial? Would my friends think less of me if they heard what I was doing? Would I end up looking like I had a plastic face when I was done – like one of the Jackson brothers?
My nerves were subsided slightly when I saw that the gift certificate had been purchased at Mankind Grooming Studio for Men (http://www.mankindgrooming.com). I had read about this new concept of an all men's salon in a few local publications and appreciated the business model. Toronto has always been an epicenter for upscale and forward-thinking hair salons and spas. Some of the world's best hairstylists ply their trade in this city. Traditionally however, these salons have targeted women and male clientele have been somewhat of a bonus. To be perfectly frank, it has always been somewhat intimidating and, to a larger degree, a soft punch to the ego to walk into a salon and get any type of aesthetic treatment. The stacks of Cosmo, US Weekly, Marie Claire and Better Living in the waiting area certainly don't reflect the magazine choices of a male clientele base (although I do have a soft spot for US Weekly and it's trashy news).
I swallowed my pride and booked the appointment – I headed down to Richmond and Spadina not knowing what to expect. First impressions are everything for me and I couldn't have been more pleased. I walked in to find a completely male oriented environment complete with a huge plasma TV with a PS3 in the waiting area, old school barber chair, A Tribe Called Quest pumping on the speakers….like any complete man-cave should have! The hairstylists weren't dressed in some pretentious uni-colour outfits – they were rocking Air Force One's and graphic tees. This was my kind of joint.
After playing a quick game of Madden 2010, a skin care specialist (a term completely foreign to me) sat me down to review my eating and drinking habits. WTF – I wasn't here to see a nutritionist – but I was quickly explained the relationship between the purity of my skin based on my diet and water intake. This concept was completely foreign to me. I was already impressed.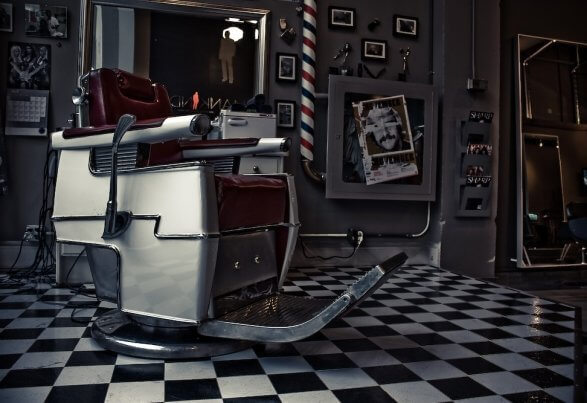 We proceeded to the back room for the treatment. I really can't describe what was put on my face for the next half hour but as far as I could tell it was an elaborate combination of treatments, oils and masks that felt they were seeping below my skin and almost touching my bones. My specialist explained the various phases – one was to purify, one was to balance the ph, one was to exfoliate, and so on. Who knew facial care was so complex? My session was completed with a face massage that was unbelievably relaxing and uplifting.
I was excited to see the results. I got up from the table and looked in the mirror. I was shocked – 15 years of drinking, social smoking, fake n' baking, greasy food and makeup (that's a story for another day!) was amazingly erased. Remember those days when you would go to a club and people were actually allowed to smoke inside them? Remember how disgusting you felt when you got home that you had to take a shower and burn your clothes? Even that disgusting residue and film of smoke from before the law was changed felt like it suddenly disappeared from beneath my skin (that shit can stay on you for years). I felt like a completely new man – it was like I was 19 all over again. No blemishes, no lines, no tired eyes – I was ready to hit the town almost immediately and it was 2 in the afternoon!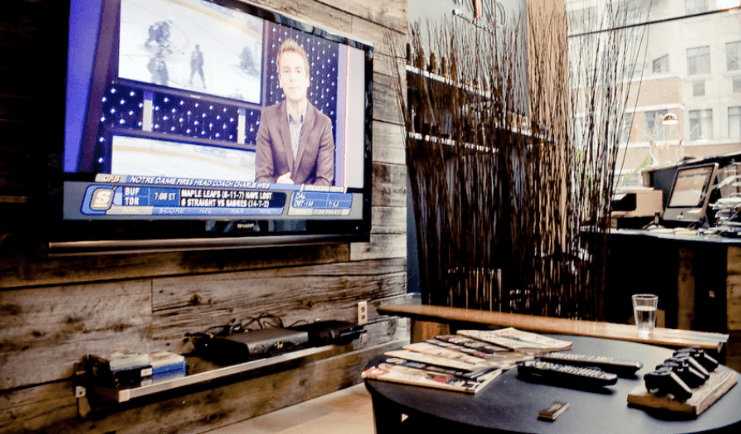 As I walked out of the room feeling fresh to death, I was ready for the rub. Without fail, every single salon you go to in the city tries to sell you something – product, shampoo, conditioner and many other things you don't need. Generally, I hate being upsold. I knew the pitch was coming though. My idea of daily face skin care had always been Cetaphil or whatever was on sale at Shoppers. I was determined to keep it this way. Instead, I was provided a sample kit (at a very reasonable cost!) of a 4 step daily treatment using Dermalogical products (cleanser, exfoliant, toner and moisturizer). My specialist asked me to try the products every morning and night and see if I noticed a difference. I loved that I wasn't being hassled to buy some insanely priced items but rather asked to experiment and come up with my own conclusion. A month later, I've been using these products everyday and the results have been equal to when I first finished the facial. I have been converted and amazed by the results.
Not only have I become a big fan of facials and highly recommend them to even the most stubborn male but I am now a Mankind regular. A haircut is complimented by a paraffin hand treatment ahead of a snip (perhaps the best feeling your hands could ever experience!). Additionally, within a couple of weeks of your cut, you can go back in and have them clean up your burns and back of the neck for free. How amazing is that? My next indulgence will be a old-school barber shave. This salon has it all for men without the intimidation. Great magazine rack as well – Sports Illustrated, GQ, Maxim – but I secretly wouldn't mind a US Weekly in there too!
Mike Black
www.twitter.com/mrmikeblack