Cosmopolis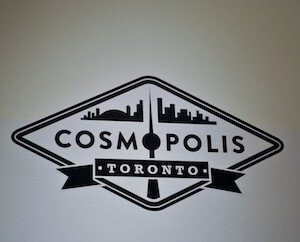 Cosmopolis is a fantastic new exhibit at the Toronto Centre for the Arts which celebrates an ambitious goal photographer Colin Boyd Shafer set for himself: to photograph someone from every single country who now calls Toronto home.
I personally think this exhibit is not only fascinating and beautiful, but important/essential for all Torontonians. We live in such a beautiful city, and sometimes we forget about it. The subjects in the photos have found their home in Toronto, and love it so much that they want to share it with whoever wants to listen. And that's the most unique aspect of this project: that Colin is literally bringing the world together through the eyes of the lens.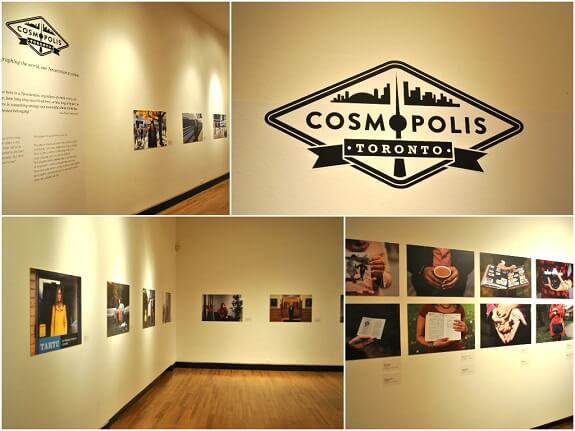 The photos come in two parts: the first is the actual portraits of the people and where they feel home the most. The second set of photos is a collection of Items that they brought back to Toronto from home that reminds them of their past life.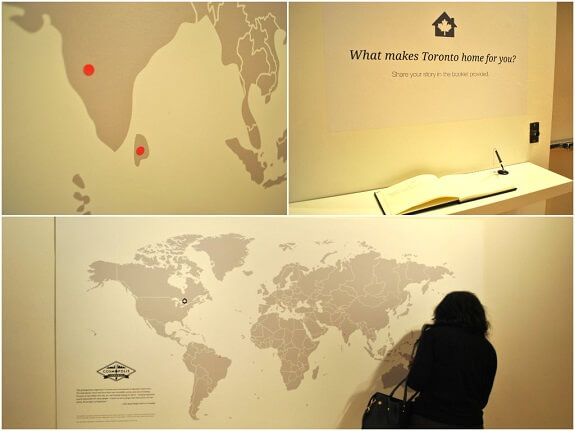 The exhibit also has an interactive flair, with a large world map prominently placed on its own wall in which guests can place red stickers on the countries in which they are from, or they relate to. Guests were also invited to write their stories in a guestbook.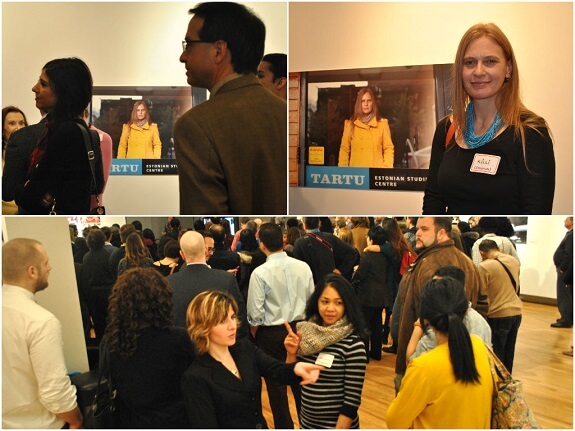 The people portrayed in the photos are all volunteers who wanted to share their stories and their lives with not only the photographer Colin, but with the rest of Toronto. One of those volunteers is Killi Mirka who came to Toronto from Estonia 24 years ago in 1990.
Killi says that she fell in love with Toronto while visiting a friend. She says she especially found comfort in Toronto's acceptability of all. "You can be yourself here. You can dress however you want, you can wear your hair however you want, and most people pay no mind to it. The biggest thing for me is I can be myself and I don't have to worry about being criticized or ostracized. I can just be me, whoever I am".
Killi went on saying that what she loved the most about the project is the sense of warmth it brings to her seeing so many different kind of people of different colors, sizes, and backgrounds.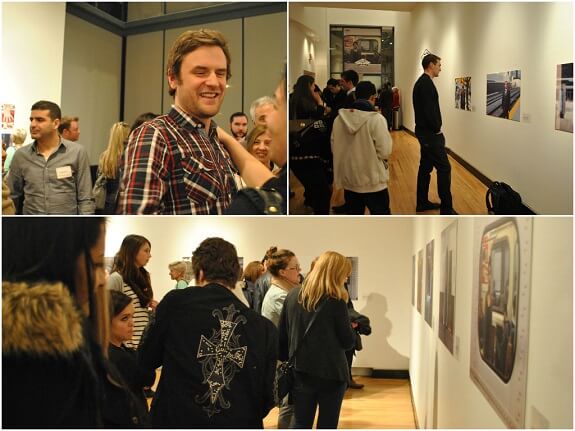 Colin is still in search of subjects from many countries and hopes he can be finished by April. For updates on the project check out the site here and for more information on how you can see the exhibit, check this out here.