Vogue – Supper Club
By
Proton
on February 28, 2011
Let's say it's a saturday night and you're feeling that internal drum … You know, the one that tells you it's time to shake a leg and hit up a bar. Where to? Richmond is young, king street is too much, muzik is too secluded, College too old.
That was me, and I ventured into liberty village to, not Maro, but Vogue supper club. Nestled in a corner at Liberty and Mowatt, you would miss it if the sound of music wasn't tickling your ears. A new establishment that features a cozy dining room downstairs and a very beautiful lounge upstairs. The lounge is quaint, comfortable and extremely well laid out. The bars are easy to spot, accessible, and the bar staff is amazing. There wasn't a drop of snotty industry staff attitude in the building.
But did I love it? No.
The night tried to be a regular club night making conversation extremely difficult over the loud music. The crowd just wasn't there to satisfy that "king street" vibe and instead of me feeling as if I was at my final destination, I felt more at a pre-drink spot.
So my verdict – don't try to compete with Maro. Let them have the blaring speakers and overcrowded dance floor, instead focus on quality. Compliment your neighbour and offer an alternative. Turn down the music, set the other senses to match the venue and give your dinner clientelle an opportunity to enjoy a drink at the same gorgeous venue they just enjoyed their meal in.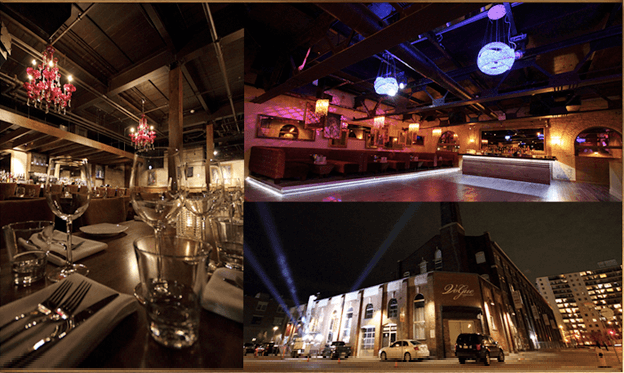 http://www.voguesupperclub.com/