The Weekend Warm-Up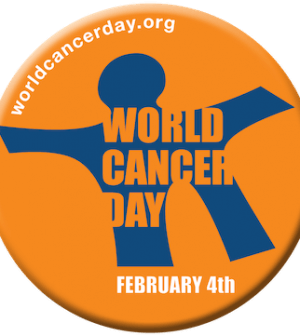 Why hello there! Here are a few events happing in Toronto for the week of February 1-8:
2014 Toronto Tea Festival – February 1 – 2
The world of tea is HUGE! But the Toronto Tea Festival brings the world to you. Sample hundreds of teas and learn from experts in the industry at one of the complimentary presentations, not to mention all the exhibitors. Shop for all your favourite teawares, teas,and related products – this is the perfect opportunity to shop for your Valentine. For more information see http://teafestivaltoronto.com/.
Toronto Reptile expo – February 2
This expo is a reptile lovers dream! With over 140 vendor and display tables, it's an event for the whole family. Live animals for sale, exotic displays, some of the most educated people in the industry, and a time to explore what makes Reptiles and Amphibians such amazing pets. Check out http://www.reptileexpo.ca/ to learn more.
Sunday Antique Market at St Lawrence Market – Feb 2 
From antiquarian books to vintage jewellery, from fifties 'moderne' to Victorian sterling and architectural salvage, the Toronto Sunday Antique market is bursting with rare finds. For all information, see http://www.sundayantiquemarket.com/.
Sesame Street Presents: The Body February 3 – May 5
This exhibit is designed for the little ones your life with the help of Sesame Street! Kids will love to run, jump and play their way through this interactive exhibition all about the human body. Sesame Street Presents: The Body covers everything from fingers and toes to your ishy quishy insides. For all details go to www.ontariosciencecentre.ca/sesame/.
World Cancer Day: In Support of The Shoppers Drug Mart Weekend to End Women's Cancers – February 4
February 4, 2014 is World Cancer Day in support of the 12th annual Shoppers Drug Mart Weekend to End Women's Cancers benefiting The Campbell Family Cancer Research Institute at the Princess Margaret Cancer Centre. The Weekend is a two-day, 60KM walk in Toronto that raises funds for the Princess Margaret Cancer Centre. To find out more, go to http://to14.endcancer.ca/site/PageServer?pagename=to14_world_cancer_day .
Winterlicious – January 31-February 13
Presented by Interac: Toronto's city-wide prix fixe restaurant program. Be sure not to miss out as this years list (and menu's) are the best yet! (In our opinion). Explore the finest flavours in the city during Toronto's most anticipated culinary celebration. You can even search by cuisine, neighbourhood, price and keywords. Many vegetarian options available as well. Starting as low as $15 for a three course lunch, and $25 for a three course dinner (at select restaurants). Check out the full list of participating restaurants here.
Jewellery Trunk Show and Sale – February 7
Need that perfect piece of jewlwery to complete your collection, compliment your outfit, or to give as a gift? Well then check out the Gardiner Shop for their Jewellery Trunk Show & Sale. Lots of featured designers included in the sale. Go to www.gardinermuseum.on.ca/shop for all the details.
2nd Annual Toronto Ice Fest – February 8
Wine lovers unite! Taste over 40 local wines including 15 Icewines. Food stations featuring Liberty Village food vendors, not to forget the live music and more. Check out all the details at www.iyellowwineclub.com.